Your children, your location, your schedule.
Resort Sitters' experienced and reliable babysitters come to you.  Babysitters are at least 21, background checked and CPR certified.  Our sitters are responsible, caring, fun and bring age-appropriate activities for your children.
Where?
Sitters are available in resort areas and surrounding communities in the Colorado high country.
When?
Sitters are available days, evenings, nights, over-nights and multiple days. Open year-round!
Who?
Children and special needs clients of any age. Our sitters have cared for infants as young as a few weeks old, toddlers and school-aged children, as well as developmentally-challenged adults.
What?
Families – Evening sitters for an "adults' night out." Daytime sitters for children who are too young for mountain activities or who just need a day off. With your permission, children can enjoy off-site activities such as skating, sledding, hikes, swimming, bike rides, the children's museum and more.
Groups – Single and multi-day child care for groups from 10 to 100. We provide games, toys, activities and movies. Options include crafts, outdoor adventures, pizza parties and movie nights.
Events – Weddings, corporate events, conferences, family reunions, holiday parties – we've done it all! We will work with you to develop a child care plan that works perfectly for your special event.
Why?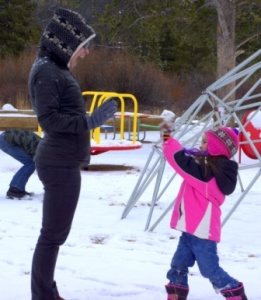 Among the many great reasons to choose Resort Sitters (safety, making sure your kids have fun, years of happy clients, competitive pricing, etc.), we offer experience. We have been providing quality child care for clients across the Colorado High Country since 2001.
We are an insured Colorado corporation, locally owned and operated, and child care is our only business.
Reserve Now!
Keep in mind that our excellent sitters are in high demand. Don't miss out on reserving an excellent sitter because you waited too long — reserve today.