Breathtaking views and adventures for all!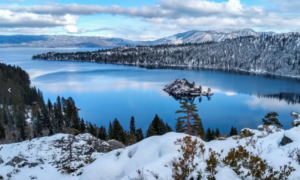 Winter and summer travelers alike can count on Resort Sitters for their babysitting needs in many towns surrounding Lake Tahoe!
Staying near a ski resort and want to hit the slopes? We've got you covered! Heading out to dinner and games at the casino? We'll cover that, too! Our babysitters in Lake Tahoe can take the children to several fun spots! Check out the Olympic Museum in Squaw Valley! Or ride the gondola at Heavenly Ski Resort for a lake view that can't be beat!
During the summer months, let us watch the kids while you go for a hike in the beautiful foothills or kayak out on the lake! Our Lake Tahoe babysitters are happy to get the kids outside! The North Lake beaches and lakeside parks are excellent for adventure. If it's rainy, there's plenty of fun at KidZone in Truckee, or check out a story time at the local libraries!
Whatever activities you decide on for you and your little ones, add relaxation to your vacation with one of our qualified and experienced babysitters in Lake Tahoe!