WE LIKE TO KEEP THINGS SIMPLE – EASY AS 1, 2, 3!
1. Complete our online reservation form and confirm that your information is correct when we respond.
2. Once we find an available sitter, you'll review/electronically sign our Service Agreement and pay your Reservation Fee via electronic invoice.
3. We introduce your sitter, provide a profile of their background, and have them reach out in advance of your appointment.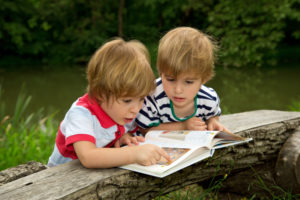 Our sitters are punctual, professional, and playful. Enjoy yourself a good time, while your kids do the same!
There is no financial obligation for submitting the request. We will ensure all your booking information is accurate, costs are clearly communicated, and a sitter is available, before collecting the booking fee. The total cost is the reservation fee (paid in advance) plus the hourly rate (paid directly to the sitter after the appointment).
A reservation fee is charged to your credit card when the appointment is confirmed and is non-refundable. In addition to the reservation fee, the client pays the sitter an hourly rate. The payment to the sitter is made in cash or by U.S. check made payable to the sitter. Gratuities are at the discretion of the client and go exclusively to the sitter, who are greatly appreciative.